The Paper Bag Game
I adapted the treasure hunt game to play at my daughters birthday parties. Parents and friends often asked me for the rules and the bag templates. I finally got around to designing it and putting it together as a book and it is free to download. Share it, play it, adapt it.
The paper bag game is an unplugged, outdoor activity that requires some running around, some imagination, some friends and plenty of laughing.*
* Formerly known as "playing"!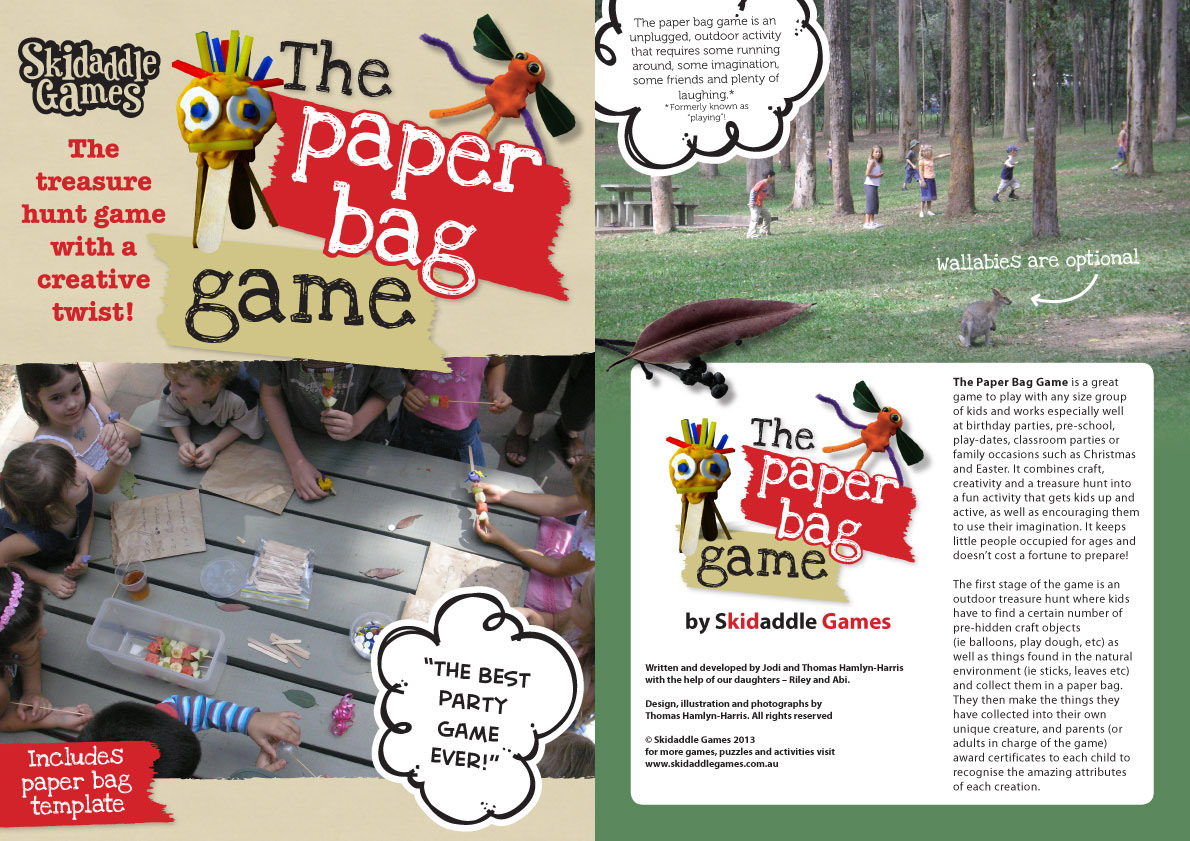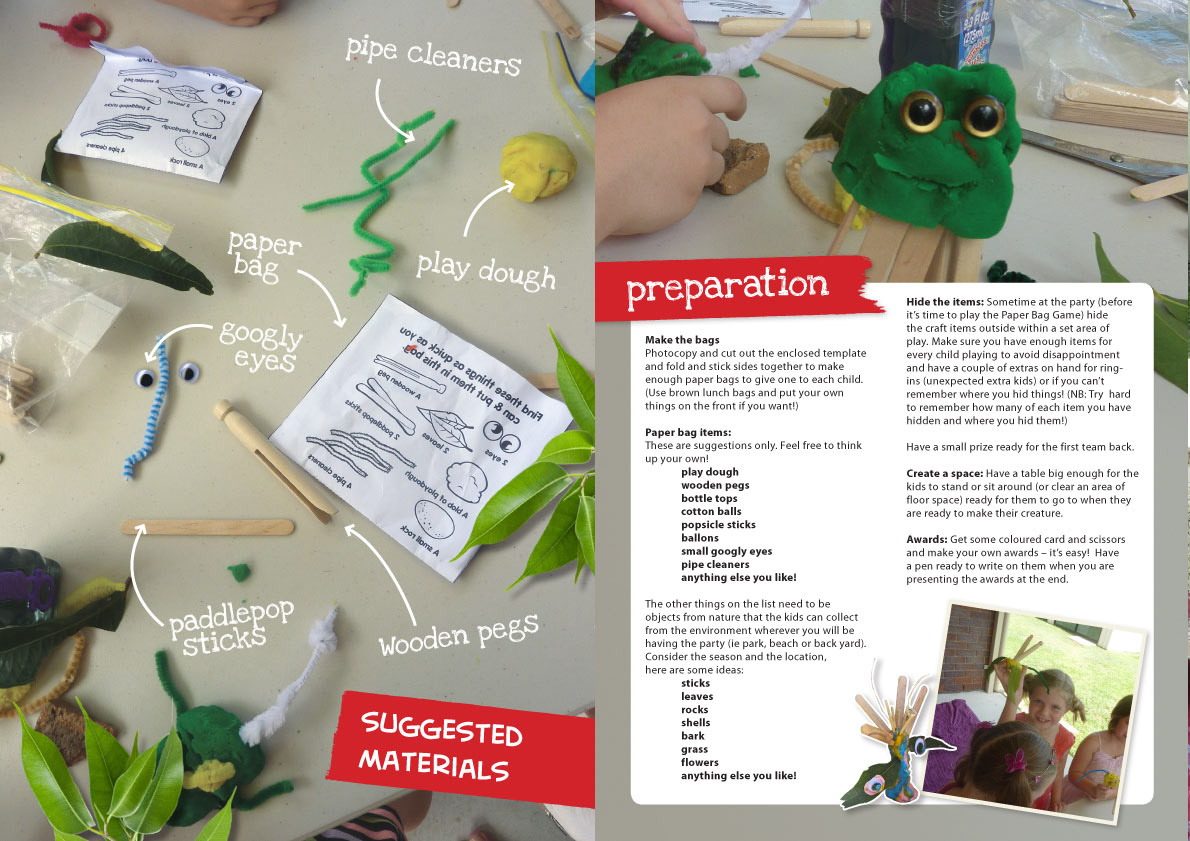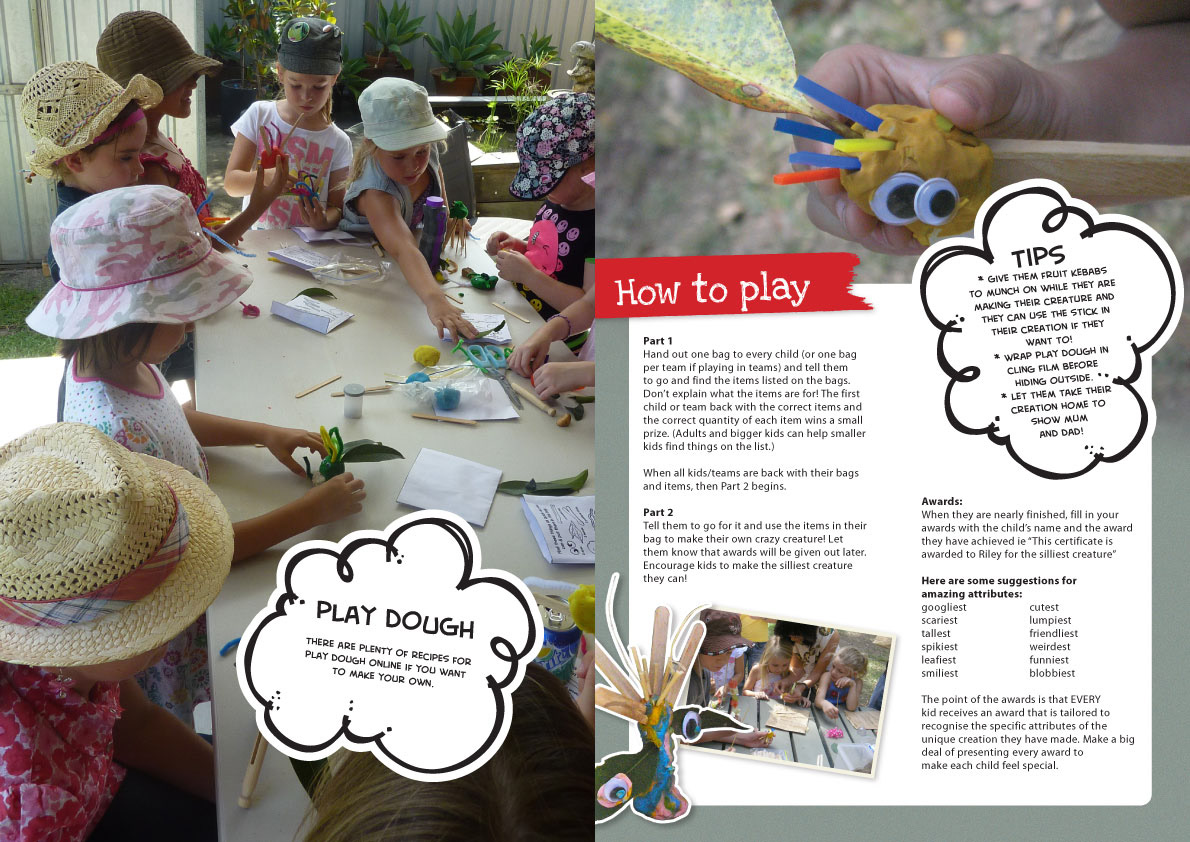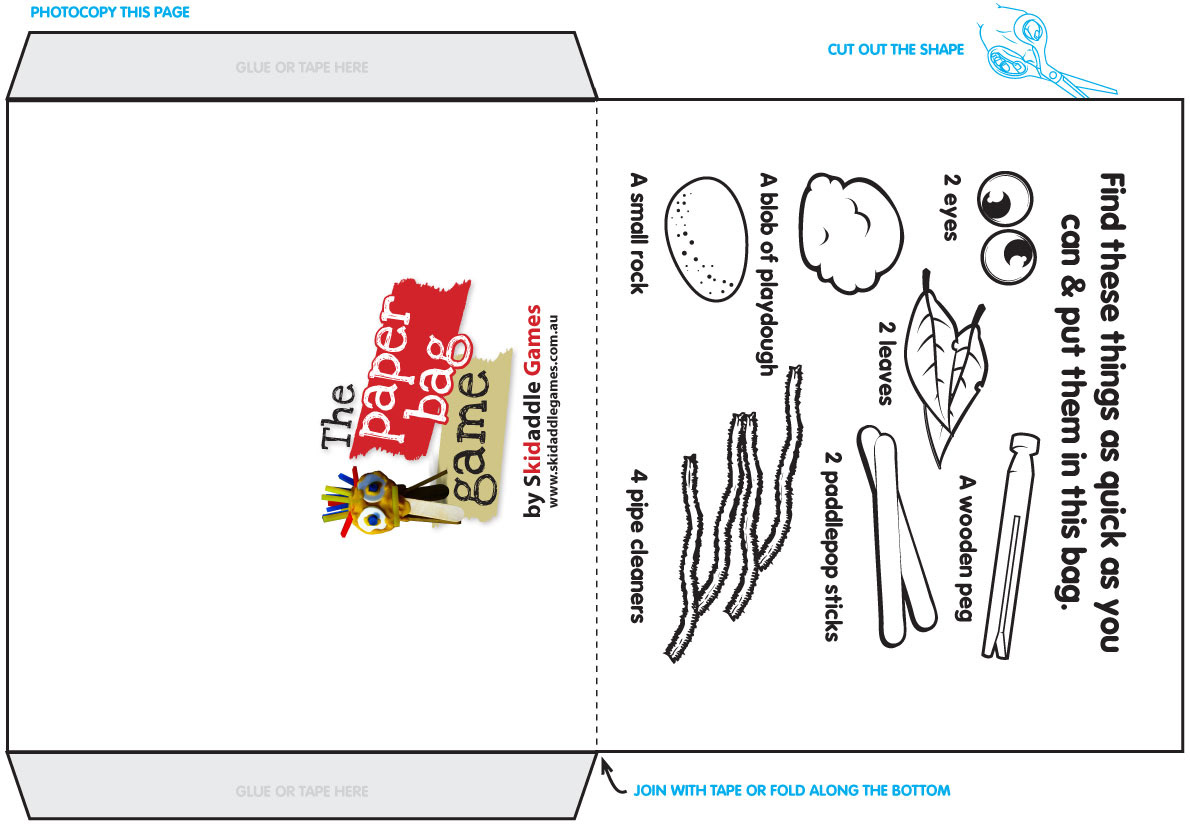 Written and developed by Jodi and Thomas Hamlyn-Harris with the help of our daughters – Riley and Abi. 
Design, illustration and photographs by Thomas Hamlyn-Harris. All rights reserved 
© Skidaddle Games 2013